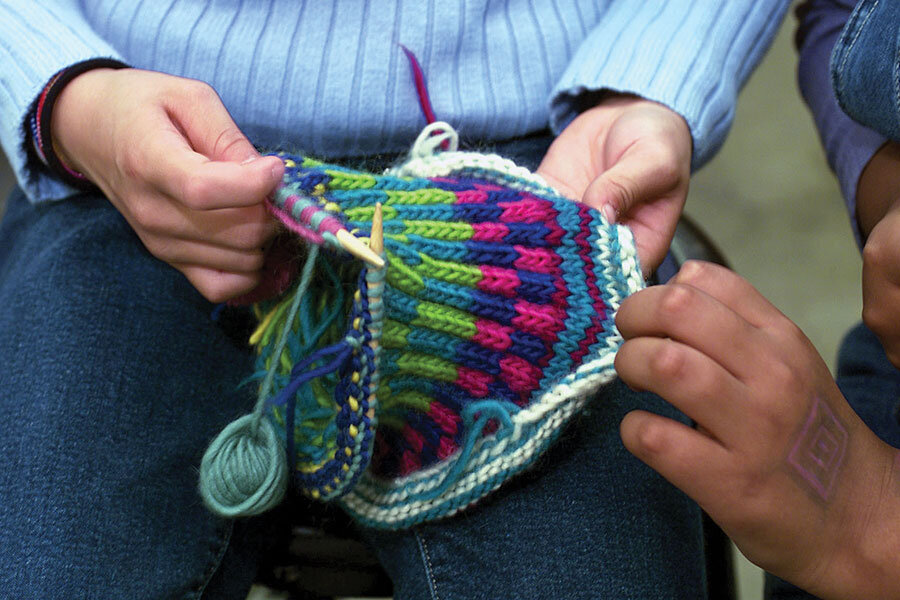 Knitting is creepy. It's obviously impossible to complete, but you see people doing everything the time. These folks obviously are an exceptional life-form. If you doubt this, spend per day with a dozen of the friends. At the end of the morning, take a look around: Eleven of you'll have cookie crumbs inside your laps, as well as the knitter can have a complete jacket.
That's just freaky. Because knitting makes no sense at all. A knitter, by definition, produces pockets by surrounding them with sequence, using branches, a clickety-clickety noise, locally procured air, and goodness.
Those people who suppose we are not innately good could seldom desire to the art. And yet, I so aspired. I wanted a hat.
I bought a ball of line and a few branches and that I found a training online. After stopping the video four or five hundred times, I throw on 50 stitches. Then, looking hard, and looking to create my branches and string match for the movie, I succeeded for making a complete knit stitch.
Then I made a different one. And somehow, with great care and deliberation, I soldiered my approach to the end of the row, 50 knits in a point. It was a victory of historic proportions.
I consulted the article. They don't warn you concerning this when you're learning how to knit, so I'll let you know currently: You can't simply learn how to knit. You've to master to purl, also.
"Hit the boats!" I heard Hannibal scream. "We're headed to Sardinia!"
Nuts! I examined the movie again, and I constructed just one purl stitch, and then another, and eventually rowed my way back for the beginning. In line with the peaceful and cheerful girl within the video, that's all there's to it. If you can create a knit stitch, and you will create a purl stitch, you're on the road to wonder. You can make cable-knit shorts for an octopus. I was starting to be suspicious of her, but I continued.
Something terrible kept happening to the last stitch in my strip and I didn't possess a clue how to correct it, so I ripped everything out and started around. Five or six times. Then I got a running start plus some momentum and completed several rows. It was awesome. Why, it was just starting to seem like a jacket! For a pencil. A pencil sweater. But nevertheless! Our speed and flow increased.
Pride goeth before a fail.
Each of a sudden I discovered an error a few rows back. I didn't understand what it was, but I knew where it was. I could point right at it. My splurket slipped off my nobbin or something. There was a disruption in the Force.
The problem was knowing what direction to go about it. A knitter can observe that one tiny portion of the line must go up and under another portion, behind the nether-items of still another portion, do the hokey-pokey, and spring triumphantly out the most effective, but I am not yet a knitter, and that I couldn't see this at all. I, actually, couldn't have already been more baffled basically had been plunked down before the adjustments of the Lunar Module and advised to "land this thing."
Therefore I pulled out most of the stitches until it had been a big pile of wrinkly string and began again.
It was like starting a cross country journey around as you missed an exit in Iowa, but I reasoned it had been all good practice. I lumbered through another dozen lines and bollixed it-up somehow again, and pulled it all out again.